German RepRap (now innovatiQ) at Formnext connect 2020
Three days of virtual matchmaking, round tables, expert sessions – and Formnext connect 2020 is over. We are already hoping for a real reunion of the AM family next fall and look forward to the real exchange with our customers and prospects. Until then, we have summarized all the information from this year's Formnext connect for you here as a follow-up.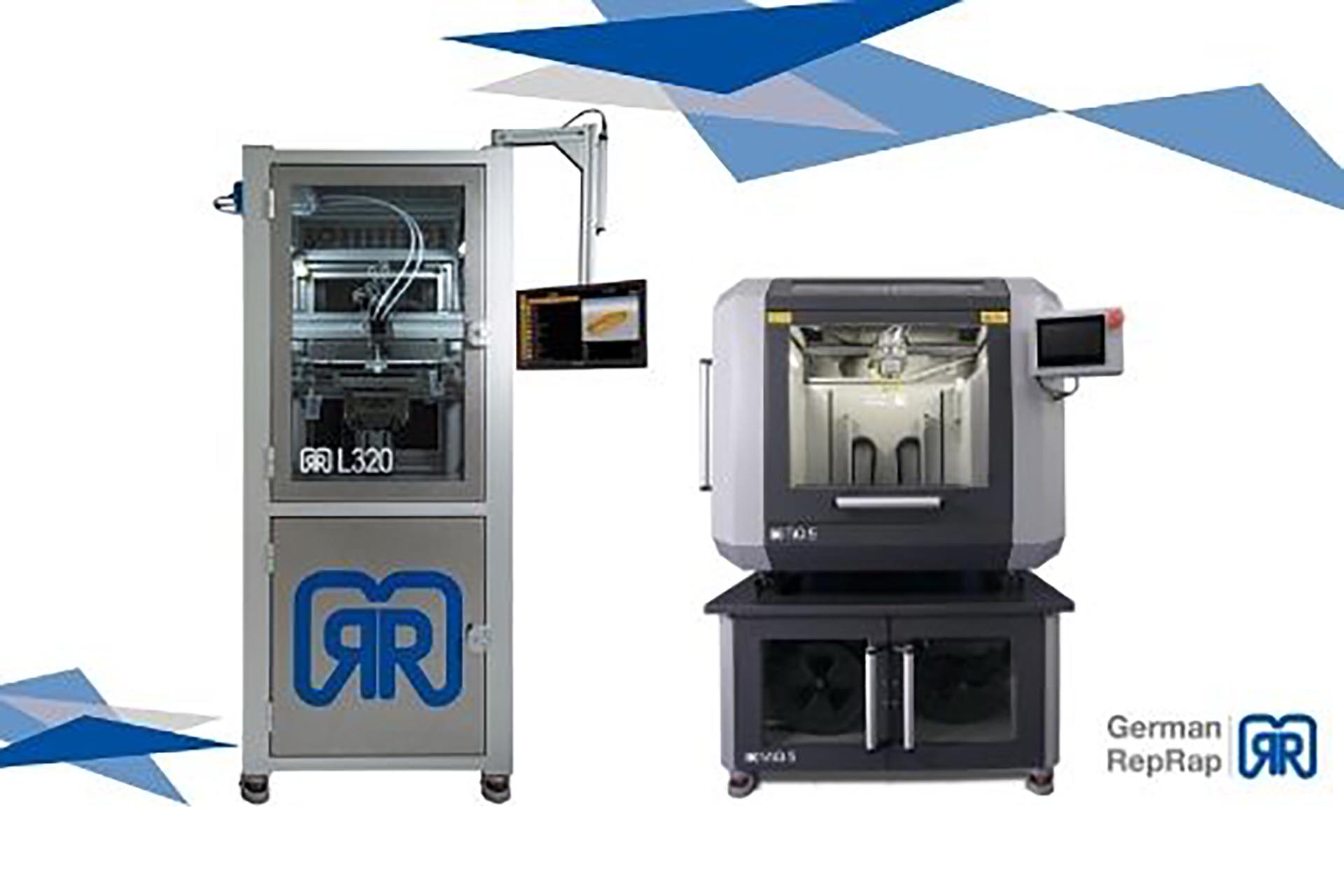 Fused Filament Fabrication (FFF)
Trade show novelty 3D printer TiQ 5
The two German RepRap (now innovatiQ) trade show highlights come from the FFF area. The TiQ 5 3D printer is the successor model to the successful x500 pro. Even though the two printers hardly differ on the outside at first glance, their insides are completely different. The keyword is industrial control. This enables faster printing speeds, greater precision and higher reproducibility. The bottom line is improved process reliability. This makes the TiQ 5 ideal for printing small batch parts in industrial production.
Thanks to its other features and Smart Functions, the TiQ 5 is also predestined for industrial use:
Large heated installation space for components made of technical thermoplastics, e.g. ABS, Sabic Lexan PC, PP, PA6.6 CF/GF, TPC, TPE
Water cooling of the electrical components in the installation space
Dual-lift extruder for printing two components, for example hard-soft combination or water-soluble support material
Smart functions such as monitoring of material flow and automatic calibration of nozzle and print bed
Open system to use your own material or access a wide range of our parametric materials
Trade show novelty Filament Dryer MiQ 5
Since print quality always depends on the filament, German RepRap (now innovatiQ) has added a fialemnt dryer to its product portfolio. The MiQ 5 is a filament dryer in which the material is stored and fed to the printer at the optimum temperature and humidity at all times. While filament stored at average room temperature and humidity draws moisture, this is not the case with the MiQ 5. Thus, the best printing results are achieved even with sensitive high-performance materials.
On the left side, the drying cabinet is loaded with the two filament spools needed for the printing process. Further spools are stored on the right-hand side. A kind of traffic light system shows the operator whether everything is in order. As long as the LED lights up white, everything is okay. An orange light indicates that the humidity is rising. A red light indicates that temperature/humidity are in the critical range. This can happen, for example, if the doors have been open for a longer period of time. In this case, the printing process should be interrupted.
Moisture is actively extracted from the room air
Material supply (left): 2 x 2.1 kg, each for extruder 1 and extruder 2
Storage (right): 3 x 2.1 kg filament spools or 4 x 1 kg filament spools
Liquid Additive Manufacturing (LAM)
In the field of Liquid Additive Manufacturing, German RepRap (now innovatiQ) continues to shape the future of additive manufacturing with the LiQ 320. Until a few years ago, it was unthinkable to additively process liquids such as Liquid Silicone Rubber – and achieve the same technical properties as, or exceed, those of conventional manufacturing processes. With the LiQ 320, this is now possible.
Here's what sets the LiQ 320 apart:
Thermal cross-linking of the material during the printing process for productive components without post-processing.
Volumetric extrusion enables high dynamics with optimum material density.
Distortion-free printing for optimum print results – and unimagined possibilities for geometries.
Smart Functions such as automatic nozzle calibration and print bed leveling for maximum ease of use.
Open system for the use of different fluids.