German RepRap (now innovatiQ) 3D printer assists in development of BICAR
The Center for Product and Process Development (ZPP) at ZHAW in Zurich specializes in innovative product development in mechanical engineering from the initial idea to the final series production part. New developments and innovations go through the entire process, from the initial vision to the finished product. Research focuses on novel methods, tools and procedures for an optimized and efficient product development process. Through an optimal combination of interdisciplinary expertise and industry knowledge, technical and economic feasibilities of innovative product ideas and visions can be clarified at an early stage. Of course, additive manufacturing cannot be left out of this process.
An absolute prime example in this context is the so-called BICAR. In order to make a positive contribution to the current topic of sustainability and climate change, the eponymous Share your BICAR AG, which is based at the ZHAW, has taken on the challenge of bringing a sustainable vehicle with electric drive to market maturity. The product scores points above all for its functionality. Completely emission-free, the single-seater comes on three wheels and represents a suitable solution for urban mobility with weather protection and helmet freedom.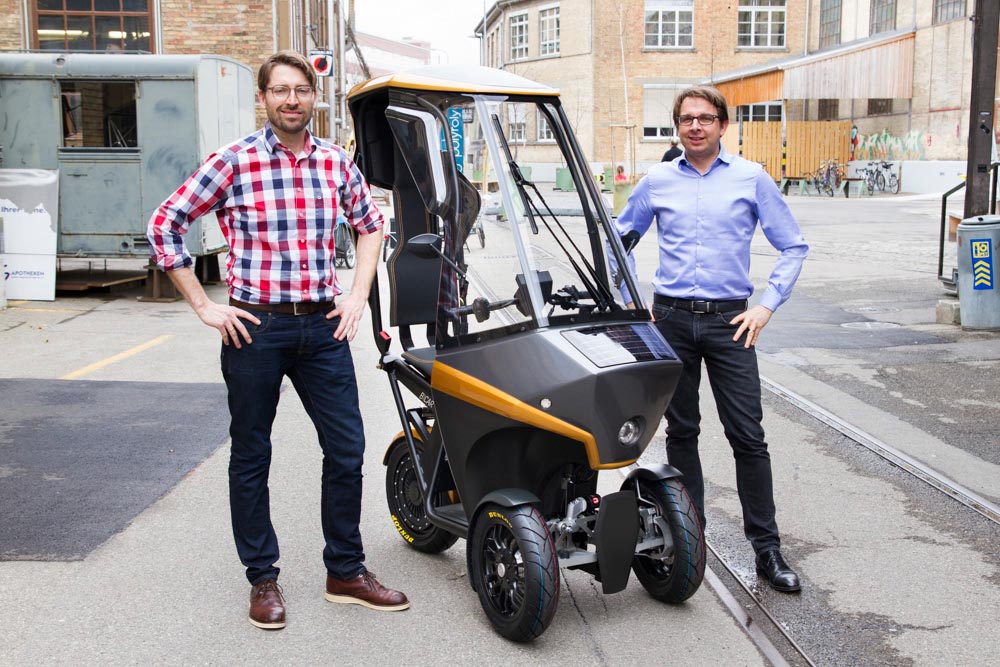 The innovative manufacturing technology of 3D printing can open up such business areas. It enables highly complex, previously unsolved approaches and the changing of previous value chains. This triggers new ways of thinking, solution approaches and applications, for companies as well as customers. As a development partner and consultant, the School of Engineering at ZHAW acts as one of the largest technical universities of applied sciences in Switzerland and offers industry a platform to address the changes and challenges of this technology. Areas such as mechanical engineering, aerospace, automotive, tool and die making, medical technology and product development are just some of the largest to be mentioned here.
As one of the few manufacturers of large-volume 3D printers, the choice fell on German RepRap GmbH, which was represented at the customer's premises by Swiss reseller KVT-Fastening. With the German RepRap x1000 3D printer, ZHAW chose an industrial 3D printer that has an open platform, which is a great advantage in the case of ZHAW. Since the end of January 2019, the machine has been used primarily for topics such as function integration, individualization, lightweight construction and, quite traditionally, prototype production.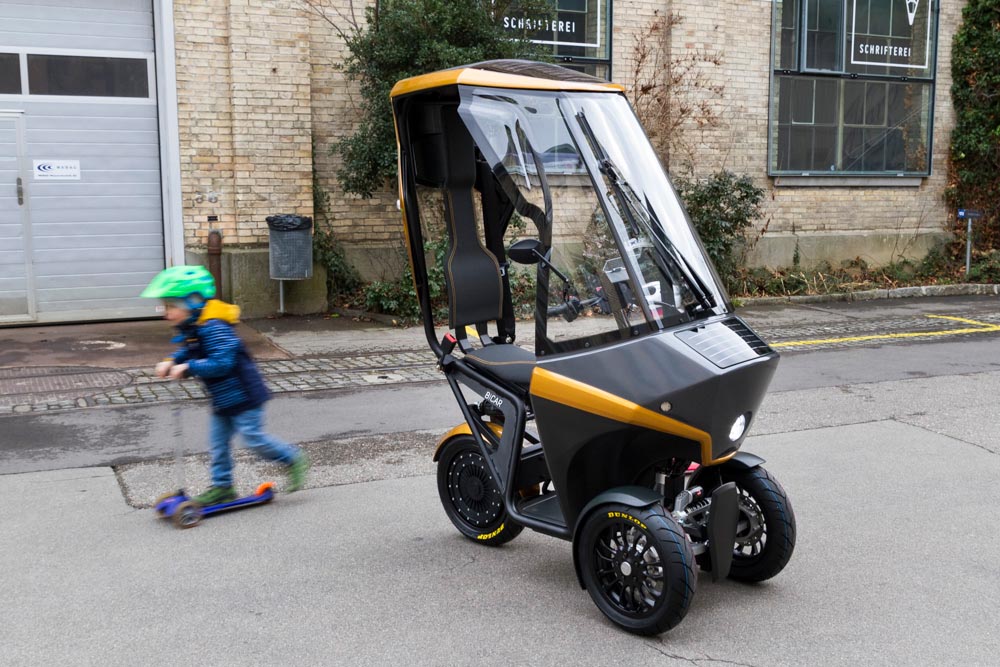 One of the most decisive advantages for the use of additive manufacturing technologies, such as the FFF process and thus also the machines of German RepRap GmbH, is the high degree of design freedom. It allows designers to tap into entirely new ways of thinking in terms of design and function. "Components with complex structures as well as bionic shapes, as seen on the BICAR, can otherwise only be produced with difficulty or even not at all," explains Adrian Burri, Managing Director of Share your BICAR AG. With this technology, however, relatively easy, fast and in suitable quality. German RepRap offers an open material platform and the corresponding material variety for this purpose. In addition, companies benefit from a shorter production time as well as lower costs.